Contact
Berrington Village Apts
1 Overton Way
Asheville,
NC
28803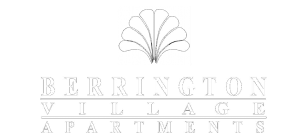 Your Review
Submit a Review
Resident Reviews
So far, so good.
|

Recommended: Yes
Views and quietness
|Recommended: Yes
The views of the mountains that surrounds Berrington is breath-taking. My wife and I live at the Berrington Village apartments, four month now. It's so quiet here. I guess management does an excellent job of screening You are so close to trails, for hikers, bikers and recreational walkers. Berrington Village is so close to Blue Ridge Parkway.
Thank you so much for the great review, we love having you as a neighbor! -Berrington Village Staff
Excellent Staff
|Recommended: Yes
Excellent Staff
Thank you for the great review Mr. Elliott!
Great place to live
|Recommended: Yes
This is a great community The staff are friendly, professional and responsive. The community is well kept and my neighbor are very friendly.
Thank you for the five-star rating! As our goal is to provide an exceptional home for our residents and quality service and at all times, we are pleased to know that your experience at Berrington Village has been a great one. Thanks again. We appreciate you!
Very good|Recommended: NoMaintenance people fix things quickly.
View is nice
|Recommended: No
The view is nice At times you can hear your neighbors because of the walls being thin. But that's expected due to it being an apartment. If maintenance knocks at your door be sure to hurry and answer or they will walk in on you The layout of the apartments are nice but there is nothing luxury about it. You get upgrades when you renew your lease which some of those things should already be installed in the apartments before moving in, in my opinion. The neighbors are respective and pretty much stays to themselves. Overall its a nice neighborhood and just minutes from downtown.
Thank you for your review, we strive to create a comfortable and welcoming home for all of our residents. We will take your advice and provide additional training as to better serve our residents. Please contact the office if we can be of any assistance!
It is pretty, and the pool is gorgeous.
|Recommended: Yes
Nice property and very friendly staff. Nice amenities.
Thank you so much for your kind words! We strive to keep Berrington Village in top shape and we hope our residents love it as much as we do!
Superb|Recommended: YesIf you want a beautiful community gated apartment homes with great mountain views Berrington Village is the place.
Lovely
|Recommended: Yes
lovely
Thank you for your great review Mark! We are thrilled to know you are enjoying your home here at Berrington Village. we love having you as our neighbor and your feedback is very important to us. Please let us know if we can be of any assistance!